NOVPAK10 - "Assorted Sex Toys and Adult Novelties Package"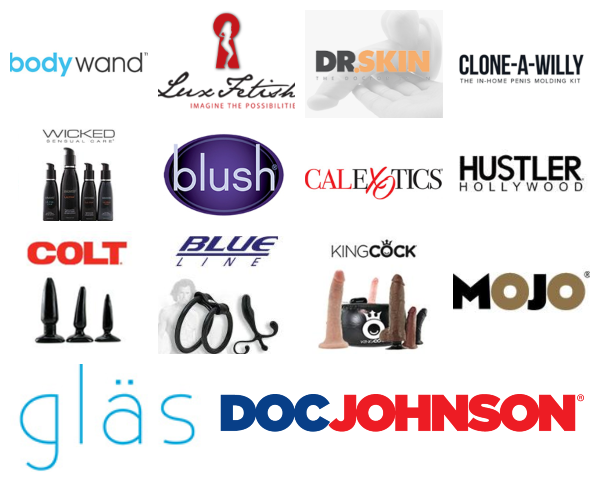 Style: NOVPAK10
Item: NOVPAK10 - "Assorted Sex Toys and Adult Novelties Package"
Colors: Assorted
Sizes: Assorted
Description: SEX TOY business continues to surge worldwide everyday! Lingerie Mart's NOVPAK10 has been one of our most popular #1 selling packages for over 25 years! And it's no wonder why - more and more consumers are realizing the positive benefits of being open minded and sexually curious. Here at Lingerie Mart we offer the top selling names in adult toys and novelties. Brand names like Doc Johnson, Cal Exotics, Glas, Dr. Skin, Body Wand, Fetish Fantasies, Colt, Shortsheets, Pipedream and many more. The NOVPAK10 toy and novelty package is a consistent top seller for Lingerie Mart. This popular package offers a variety of adult bedroom toys, adult sex toys, male masturbators, butt plugs, lubes, vibrators, dildos, novelty items, party gifts, accessories and more! Please note these styles tend to have a high sell-rate and offer excellent profit margin. If you have never tried adult toys and are not sure which products to buy, our NOVPAK10 package is perfect for you! With over 25 years of experience in the adult toy industry, Lingerie Mart knows the best sellers your customers will want.
Decide what dollar amount you want to spend and we will do the rest. Every NOVPAK10 is uniquely different as we prepare the packages as we receive your order. You will generally receive 1-2 pieces of each style depending on your total package amount. The price point for each style is listed on the website. For example, if the average wholesale price of our average NOVPAK item is $12.00-$20.00+/-, in a $300.00 minimum package, for example, you can receive approximately 18+/- units (generally 1-2 pieces of each style depending on the cost of the package. Please note - the larger the dollar amount of your package, the larger the variety of ADULT NOVELTY / SEX TOYS products you will receive. Your order will consist of a variety of ADULT NOVELTY styles at different price points, so this number may alter depending on your total package amount ordered. Your invoice will specify each style by price and with a detailed description of each item in the package.
Suggested manufacturer retail price for each item is $20.00 - $80.00
Each ADULT NOVELTY / SEX TOY comes in it's own colorful display box. Each product features full user information as received from the factory. All merchandise is brand new, direct form factory - 1st quality.
Another excellent value from Lingerie Mart.