BRASETPAK10 - Assorted 'Bra Set' Package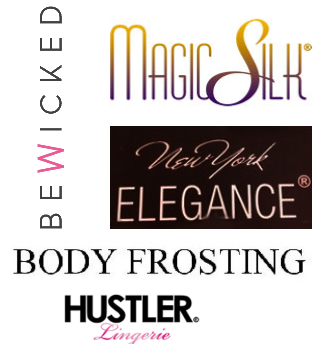 Style: BRASETPAK10
Item: BRASETPAK10 - Assorted 'Bra Set' Package
Colors: Assorted Colors and Prints
Sizes: Assorted
Description: BRASETPAK10 – The BRASETPAK10 package is a popular favorite with our lingerie store and related business customers. All women love the look and feel of matching bra and panty sets not only because they are coordinated but because they feel sexy and beautiful at the same time. With the newer stretchy designs these bra set fabrics offer, women of all sizes mow will feel younger and more sexy! Lingerie Mart offers bra set packages from some of the industry's top-selling brand names – Magic Silk/ Exposed, Be Wicked, Electric Lingerie, Music Legs and Hustler just to name a few. Matching bra sets are always a must in any lingerie business and never go out of style. In the BRASETPAK10 package, you will receive a variety of styles, colors, prints, and sizes. The BRASETPAK10 package offers a great selection of various bra sets, both in regular and plus sizes, to help better merchandise your store or business. Go with a proven seller - Lingerie Mart's top-selling BRASETPAK10 package.
Decide what dollar amount you want to spend and we will do the rest. Every BRASETPAK10 package is uniquely different as we prepare the packages as we receive your order. You will generally receive 1-2 pieces of each style depending on your total package amount. The price point for each style is listed on the website. For example, if the average wholesale price of our average bodystocking item is $10.00-$15.00+/-, in a $300.00 minimum package, for example, you can receive approximately 24+/- units (generally 1-2 pieces of each style depending on the cost of the package. Please note - the larger the dollar amount of your package, the larger the variety of BRASETPAK10 package products you will receive. Your order will consist of a variety of FASHION BRA SET styles at different price points, so this number may alter depending on your total package amount ordered. Your invoice will specify each style by price and with a detailed description of each item in the package.
Suggested manufacturer retail price for each item is $35.00 - $65.00
Each fashion bra set style comes in a colorful display box featuring a sexy model, or on a hanger exactly as received from the factory. All merchandise is brand new, 1st quality.
Another excellent value from Lingerie Mart.