CLUBPAK10 - "Clubwear / Dancewear" Assorted Package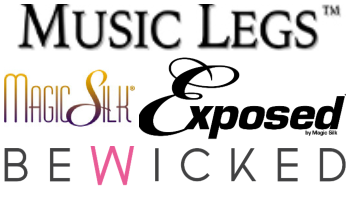 Style: CLUBPAK10
Item: CLUBPAK10 - "Clubwear / Dancewear" Assorted Package" - #1 Best Seller!
Colors: Assorted
Sizes: Assorted
Description: Looking for sexy clubwear? CLUBPAK10 - one of our original packages since 1997. Always popular since it features because a solid variety of clubwear and dancewear styles. Many of the businesses we sell to cater to adult clubs and men's entertainment establishments. Exotic dancers of all types are constantly needing new clubwear and dancewear to accentuate their trade. It's how dancer's make their living! Here at Lingerie Mart, our famous CLUBPAK10 fits the bill for buyers needing a supply of clubwear and dancewear. The CLUBPAK10 package will consist of our top selling styles including shiny 1 pc outfits, risqué 2 pc sets, peekaboo sets, thigh highs, fishnet bodystockings and much more. It will include a variety of of colors, styles and designs from Lingerie Mart's top selling brands including Magic Silk, Exposed, Music Legs, Be Wicked and more.
Decide what dollar amount you want to spend and we will do the rest. Every CLUBPAK10 package is uniquely different as we prepare the packages as we receive your order. You will generally receive 1-2 pieces of each style depending on your total package amount. The price point for each style is listed on the website. For example, if the average wholesale price of our average clubwear item is $8.00-$15.00+/-, in a $300.00 minimum package, for example, you can receive approximately 25+/- units (generally 1-2 pieces of each style depending on the cost of the package. Please note - the larger the dollar amount of your package, the larger the variety of CLUBPAK10 package products you will receive. Your order will consist of a variety of CLUBPAK10 package styles at different price points, so this number may alter depending on your total package amount ordered. Your invoice will specify each style by price and with a detailed description of each item in the package.
Suggested manufacturer retail price for each item is $25.00 - $65.00
Each CLUBPAK10 style comes in a colorful display box featuring sexy model exactly as received from the factory. All merchandise is brand new, 1st quality.
Another excellent value from Lingerie Mart.