G World 2pc Lace Up Teddy & Lace Garters OH2382PQ Chocolate Liquor
SKU
OH2382PQ-Chocolate-Liquor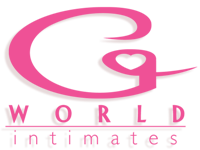 Style: OH2370PQ Ultra Violet
Item: G World 2pc Lace Up Teddy & Lace Garters OH2382PQ Chocolate Liquor
Colors: Available in Chocolate Liquor
Sizes: Queen Size Fits Most / Sizes 12-16
Description: Treat yourself to a one-piece teddy wonder adorned with laced up front, perfect cutouts, diamanté charms and straps for shape and structure. Hook & eye closure. Includes lace garters.
Hand wash separately in cold water/ Do not bleach/ Line dry.
Composition: 88% Polyamide 12% Spandex
Comes in colorful display box with beautiful images of model
Suggested retail price is: $46.00
1st quality direct from the factory.
Another excellent value from Lingerie Mart.