G World 3pc Lace Garter Dress With keyholes, Open back Panty & Laced Garters OH2320PQ Rose Carnation
SKU
OH2320PQ Rose Carnation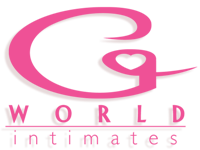 Style: OH2320PQ Rose Carnation
Item: G World 3pc Lace Garter Dress With keyholes, Open back Panty & Laced Garters OH2320PQ Rose Carnation
Colors: Available in Rose Carnation
Sizes: One Size
Description: A sexy silhouette starts with a lace curved hugging corset style dress, with divine cutouts, sparkling diamant? details over velour straps that creates a trendy exposed look. Includes matching lace garters.
Hand wash separately in cold water/ Do not bleach/ Line dry.
UPC: 703674868029
Comes with all tags
Suggested retail price is: $40
1st quality direct from the factory.
Another excellent value from Lingerie Mart.