G World 3pc Slitted Babydoll With Ruffle Trims, Garter Panty & Laced Garters OH2322PQ Ultra Violet
SKU
OH2322PQ Ultra Violet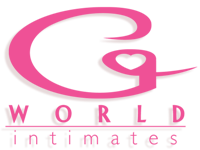 Style: OH2322PQ Ultra Violet
Item: G World 3pc Slitted Babydoll With Ruffle Trims, Garter Panty & Laced Garters OH2322PQ Ultra Violet
Colors: Available in Ultra Violet
Sizes: One Size
Description: This enchanting babydoll is dressed to frill with ruffle trim details, sheerly seductive with slitted panels in the front and sides. Garter panty comes with cascading keyholes dazzling flower buds. Includes laced garter.
Hand wash separately in cold water/ Do not bleach/ Line dry.
UPC: 703674868036
Comes with all tags
Suggested retail price is: $44
1st quality direct from the factory.
Another excellent value from Lingerie Mart.