G World Minimum 6 Units - No box Package P2168 Pink Bag of Six
SKU
P2168 Pink Bag of Six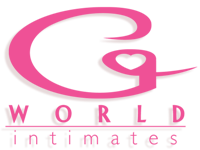 Style: P2168 Pink Bag of Six
Item: G World Minimum 6 Units - No box Package P2168 Pink Bag of Six
Colors: Available in Bag of 6 units Pink
Sizes: One Size
Description: Sexy little panties with all the blings and details you love.
Hand wash separately in cold water/ Do not bleach/ Line dry.
UPC: 703674867589
Comes with all tags
Suggested retail price is: $42
1st quality direct from the factory.
Another excellent value from Lingerie Mart.