Goddess Kayla Brief Panty GD6166-BLATRO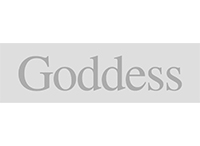 Style: GD6166-BLATRO
Item: Goddess Kayla Brief Panty GD6166-BLATRO
Colors: Black Tropical
Sizes: M,L,XL,2XL,3XL
Description: From top name maker Goddess. This is the famous Goddess Kayla Brief Panty (GD6166). A brilliant floral/animal print gives this brief panty tropical punch! Made of nylon/elastane/polyester with a cotton knit crotch lining. Colorful front panel features orchids and leopard print. Sewn-on elastic along waist and leg openings for a custom fit. Full rear coverage. High rise. Sewn-in cotton knit crotch for comfort.
Suggested manufacturer retail price is $30.00. Comes with all tags. 1st quality.
Another excellent value from Lingerie Mart.