Paramour Topaz Breathable & Cooling T-Shirt Bra PM285077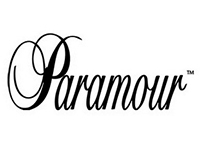 Style: PM145085
Item: Altissima Eco-Friendly Seamless & Lace Bralette PM145085
Colors: Black, Sparrow, Cameo Rose, Heather Grey
Description: From famous maker - Paramour. Plastic pollution? REPREVE is a solution. This product is made for the good of tomorrow, with fibers made from recycled materials. The fabric is SOFT and has moisture wicking, skin cooling, and water repellent properties. The innovative process of using recycled materials also offsets the use of new petroleum, emitting fewer greenhouse gases and conserving water and energy. Turn what you wear into what you believe with REPREVE!
Sizes: S,M,L,XL
Soft touch, seamless knit, engineered for your comfort!
4-way stretch knit that moves in harmony with your body 360 degree comfort day to night
Sweetheart neckline will accentuate your curves while offering great everyday coverage
Lightweight, lightly lined, fixed modesty cups will stay in place while providing a perfect natural shape
Flexible, 'easy-fit' engineered cup design means less hassle finding the perfect size
Targeted compression knit, bottom band, wings and cradle support
Built up shoulder strap with soft elastic bindings create the perfect everyday silhouette and maximum comfort
Delicate, feminine, soft lace back detail without the uncomfortable hardware
4 row hook and eye the most flexible fit
Knit: 90% REPREVE Nylon, 10% Spandex
Lace: 87% REPREVE Nylon, 13% Spandex
Suggested retail price is $42.00.
Comes with all manufacturer tags. 1st quality. Brand new.
Direct from factory.
Another excellent value from Lingerie Mart.