SWIMPAK10 - Assorted Swimwear Package - #1 Seller!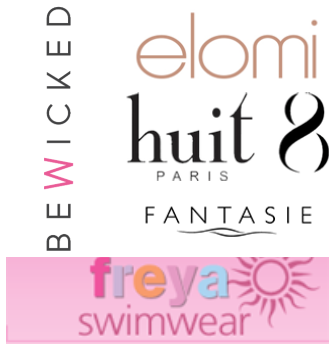 Style: SWIMPAK10
Item: SWIMPAK10 - Assorted Swimwear Package - #1 Seller!
Colors: Assorted Colors and Prints
Sizes: Assorted Sizes
Description: Our most popular #1 selling swimwear package for over 25 years! SWIMPAK10. The SWIMPAK10 Package is a popular favorite with our lingerie stores and related businesses, spas and resort businesses, island and shore based stores, EBayers and more. Lingerie Mart offers swimwear beautiful packages from some of the industry's biggest brand names - Be Wicked, Fantasie, Freya, Huit, Elomi and more. Our popular swimwear packages are staples for any type of business that sells swimwear. Beach stores, vacation stores, hotels gift shops, tourist shops, women's clothing boutiques and more will benefit from offering these excellent selections of assorted swimwear. These 1st quality styles are brand new, current trend and direct from factory. If you are not sure what to buy but want to start a swimwear business, or expand into more product offerings, our swimwear package deals are a great start! Please note these styles will provide for a high profit margin potential.
Decide what dollar amount you want to spend and we will do the rest. Every SWIMPAK10 package is uniquely different as we prepare the packages as we receive your order. You will generally receive 1-2 pieces of each style depending on your total package amount. The price point for each style is listed on the website. For example, if the average wholesale price of our average SWIMPAK10 package item is $5.00-$15.00+/-, in a $300.00 minimum package, for example, you can receive approximately 30+/- units (generally 1-2 pieces of each style depending on the cost of the package. Please note - the larger the dollar amount of your package, the larger the variety of SWIMPAK10 package products you will receive. Your order will consist of a variety of SWIMPAK10 package styles at different price points, so this number may alter depending on your total package amount ordered. Your invoice will specify each style by price and with a detailed description of each item in the package.
Suggested manufacturer retail price for each item is $30.00 - $75.00
Each SWIMPAK10 package style comes in a package exactly as received from the factory. All merchandise is brand new, 1st quality.
Another excellent value from Lingerie Mart.