SXYCOSTUME10 - 'Assorted Sexy Bedroom Costume' Package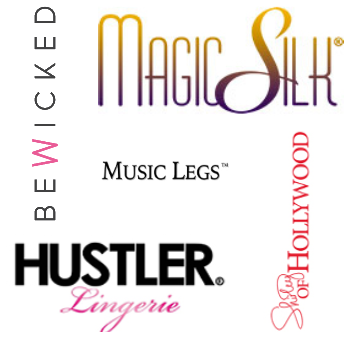 Style:SXYCOSTUME10
Item: SXYCOSTUME10 - 'Assorted Sexy Bedroom Costume Package – Assorted Styles
Colors: Assorted
Sizes: Assorted Sizes Small-3XL
Description: COSTUMEPAK10 - Our #1 selling bedroom costume package for over 25 years! The COSTUMEPAK10 package is always a popular favorite that sells well with lingerie stores and any related business. This particular package sells year round. Costumes are not just for Halloween. "Bedroom Costumes" and "Dress-Up" role play costumes are one of the fastest growing segments in the sexy lingerie industry. With the growing number of adult themed parties and open acceptance lifestyles we now see, bedroom costumes are now considered a must have for any woman's wardrobe. Here at Lingerie Mart. we offer a plethora of the traditional sexy bedroom costumes that will typically include School Girl, French Maid, Police Woman, Sexy Secretary and many more. We prepare each package with both traditional sexy and new exciting fantasy styles. Costumes have a high sell rate at the store level and offer an excellent profit margin. If you want to add costumes to your mix but not sure what to buy, simply decide what dollar amount you want to spend and we will do the rest. Once you start offering these items, you'll have your customers coming back for more. Shown above are photos of popular styles to give you an idea of the type of products you can receive in this type package.
Decide what dollar amount you want to spend and we will do the rest. For each style you receive, you will generally receive a 1-3 pieces of each style with that depending on your total package amount. The price points for each style are as listed on the website. Also, the more you spend, the more product variety and number of units you will receive. For example, if the average price of a costume style is $15.00, in a $300.00 minimum package, you can receive approximately 20+- units. You will also receive a variety of items at different price points, so this number can alter depending on your total package amount ordered. Your invoice will specify each style by price and a description so it is very clear for you. Either way, you will receive an excellent product sampling!
Suggested manufacturer retail price is $20.00 - $55.00
Comes with all tags. 1st quality.
Another excellent value from Lingerie Mart.