FETISHPAK10 - 'Fetish Lingerie' Assorted Package - #1 Seller!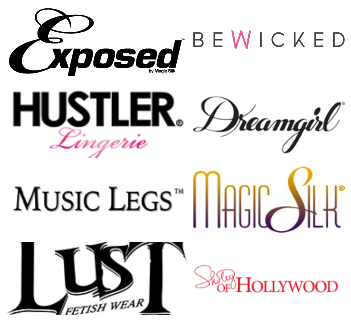 Style: FETISHPAK10
Item: FETISHPAK10 - 'Fetish Lingerie' Assorted Package - #1 Seller!
Colors: Black
Sizes: Assorted, S/M, L/XL, Queen Sizes (see drop down for size selections)
Description: Lingerie Mart is your #1 destination for wholesale exotic fetish lingerie, dresses, fetish sets, accessories and more! The FESTISHPAK10 is one of our most popular selling packages for over 25 years and consist of top selling styles from our iconic Lux Fetish brand. Styles include open cup teddys, halter corsets, open cup bra sets, keyhole cutout dresses and more. Everything you need at a click of a button. This assortment of super-erotic lingerie will please all types of lover's kinks, while satisfying all your playful appetites. Our collection of exotic fetish wear is perfect for BDSM, bondage, roleplay and more. These varieties of styles will help a woman break free of any bedroom boundaries. This package focuses mostly on the open minded customer that is not afraid to show off her wilder side. Fetish Lingerie is both erotic and excellent for role play. Create the fantasy with fetish lingerie!
Decide what dollar amount you want to spend and we will do the rest. Every FETISHPAK10 is uniquely different as we prepare the packages as we receive your order. You will generally receive 1-2 pieces of each style depending on your total package amount. The price points for each style are as listed on the website. Also, the more you spend, the more product variety and number of units you will receive. For example, if the average wholesale price of our average FETISH item is $15.00-$18.00+/-, in a $300.00 minimum package for example, you can receive approximately 20+/- units (generally 1-2 pieces of each style depending on the cost of the package. Please note - the more you spend on your package, the larger the variety you will receive. Your order will consist of a variety of FETISH lingerie styles at different price points, so this number can alter depending on your total package amount ordered. Your invoice will specify each style by price and with a detailed description of each item in the package.
Suggested manufacturer retail price for each item is $60.00 - $75.00
Each FETISH style comes in a colorful descriptive display box featuring sexy model. Exactly as received received from factory. All merchandise is brand new, 1st quality.
Another excellent value from Lingerie Mart.